We service all types of auto towing, truck towing, truck recovery, and more. With our fleet of 20+ trucks, no job is too big or small. We can help with anything from small cars, trucks, semi-trucks, RVs, and even transported small jet planes.
Caveman Towing offers fast and affordable rates for all vehicle makes and models in Grants Pass. Our team is committed to getting you the best local towing possible. We have 50 years of experience and are committed to the most customer satisfaction with every call.
We offer a variety of professional towing services including:
Car loading

Local towing 

Wheel lift towing 
Specialty towing

Accident towing 

Accident clean up 

24-Hour car towing 
Long distance travel towing
Caveman Towing also serves Medford and the surrounding Southern Oregon area as well.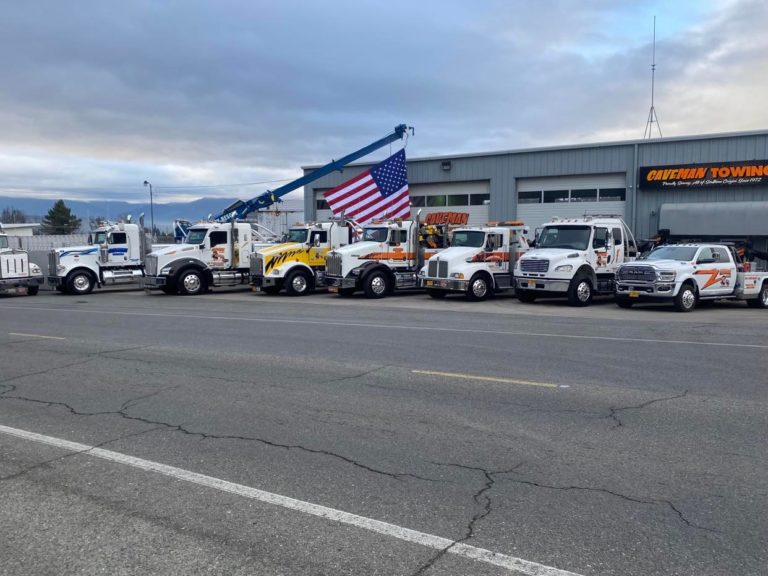 Heavy Recovery Towing Service
Caveman Towing has all the equipment needed to deal with heavy load towing and recovery. We've been the #1 towing provider in Southern Oregon for 50 years and worked any type of job you can imagine. We will help get your truck back on the road in a safe and quick manner. Our operators are the best in Southern Oregon and we're confident we can get the job done. 
We specialize in:
Accident clean up
Semi-truck hauling 
Accidents (Load shifts, mechanical failures, roll overs)